While recently exploring the windswept Agulhas Wine Triangle, the southernmost wine region in Africa, I happened upon the mesmerising wines of Pierre Rabie. His range The Giant Periwinkle began as a garagiste concern with Rabie juggling his commitments as an advocate practicing in Cape Town, while making the wines in various rented spaces using Agulhas fruit. Though still practicing law he has now established a home for the brand in partnership with friends Karen van Helden and Robert Stelzner, who purchased a small farm just outside of Baardskeerdersbos, nearby to Elim with three-hectares of vineyards, a cellar and tasting room.
Walking up to the latter on my trip there, the A-frame building was all white angles pointing to the sky, it seemed to be made of paper – light but acute, a physical manifestation of Rabie's approach to winemaking. He's not only learnt to embrace the high natural acidities of the area's fruit, but he also uses the acid as a structural component. He's an architect of light.
The approach in the cellar is non-interventionist, a hands-off philosophy that allows the singular nature of this salt-and-sun drenched terroir to shine emphatically through in the wines, his Sauvignon Blancs in particular.
"The grapes from Agulhas generally have very high natural acidities as well as very low pHs, which gives the wines that distinctive freshness and age-worthiness," shared Rabie while pouring us glasses of The Giant Periwinkle Blanc Fumé 2018. The wine was a living thing, a chorus of bright citrus veiled in a hint of smoke from the wine spending five months in a 1000-litre flexcube with new Russian oak inserts.
"Acidity brings freshness and vibrancy. I have learnt to work with it, to not only give life and energy, but also to act as a backbone in my wines."
With intelligent marine-coloured eyes and a relaxed, amiable personality, Rabie says he grew up here and has been exploring the Agulhas plains and coastline since he was 11-years-old.
"While my parents were building our house in nearby Bredasdorp we stayed in my uncle's house in Cape Agulhas. Those months were magical. I remember going fishing every summer afternoon and even some winter afternoons in the rapidly fading light. I knew every octopus hiding place on the stretch of coast from Spookdraai to the Soldate Poel. I could show you the spots where you could catch galjoen, blacktail or musselcracker. I lived for of the sea."
It was this passion for the rugged stretch of coast of his boyhood that inspired The Giant Perwinkle project. "I went diving one afternoon at Suiderstrand and I saw about 20 Giant Periwinkles [known locally as alikreukel] in one crevice. I thought that 'The Giant Perwinkle Wines' had quite a nice ring to it.  I then needed a cellar to make the wine in. Johan de Kock the erstwhile owner of Zoetendal Winery in Elim took me in and taught me a lot about winemaking.  This is also where I came to know and fall in love with the vineyards of Cape Agulhas."
The wines themselves are also influenced by the area, from the 'Baardskeerder' the legend of the beard-cutting spider after which the village is named, to the super-fresh Wind Scorpion Sauvignon Blanc, and the deft light reds, The Sun Spider Pinotage is worth seeking out.
His love for the region is more than apparent. There are Perwinkle shells dotted about the tasting room as well as books and posters that celebrate the marine life and history of the area.
Like much of the region's Sauvignon Blancs, Rabie's wines have a distinct saltiness. I asked him where he thinks this characteristic comes from, the cool Sauvignon limpid and pearlescent in my glass.
"While my vineyards are close to the ocean, I don't believe that this is the true or even only reason for the saltiness one generally picks up the Sauvignon Blanc.  I think it has to do with more factors such as the high natural acidity and the low pH as well as the long hang time of the grapes as they ripen and the soil types we have.  I've found wines with higher acidity and lower pHs often have descriptors of "oyster shell", "sea shell", "flintiness "and "minerality"."
Father to Stella (6) and Pierre-Jacques (9), Rabie splits his time between the Cape Town CBD and De Kelders. "This way I can cater for both my jobs."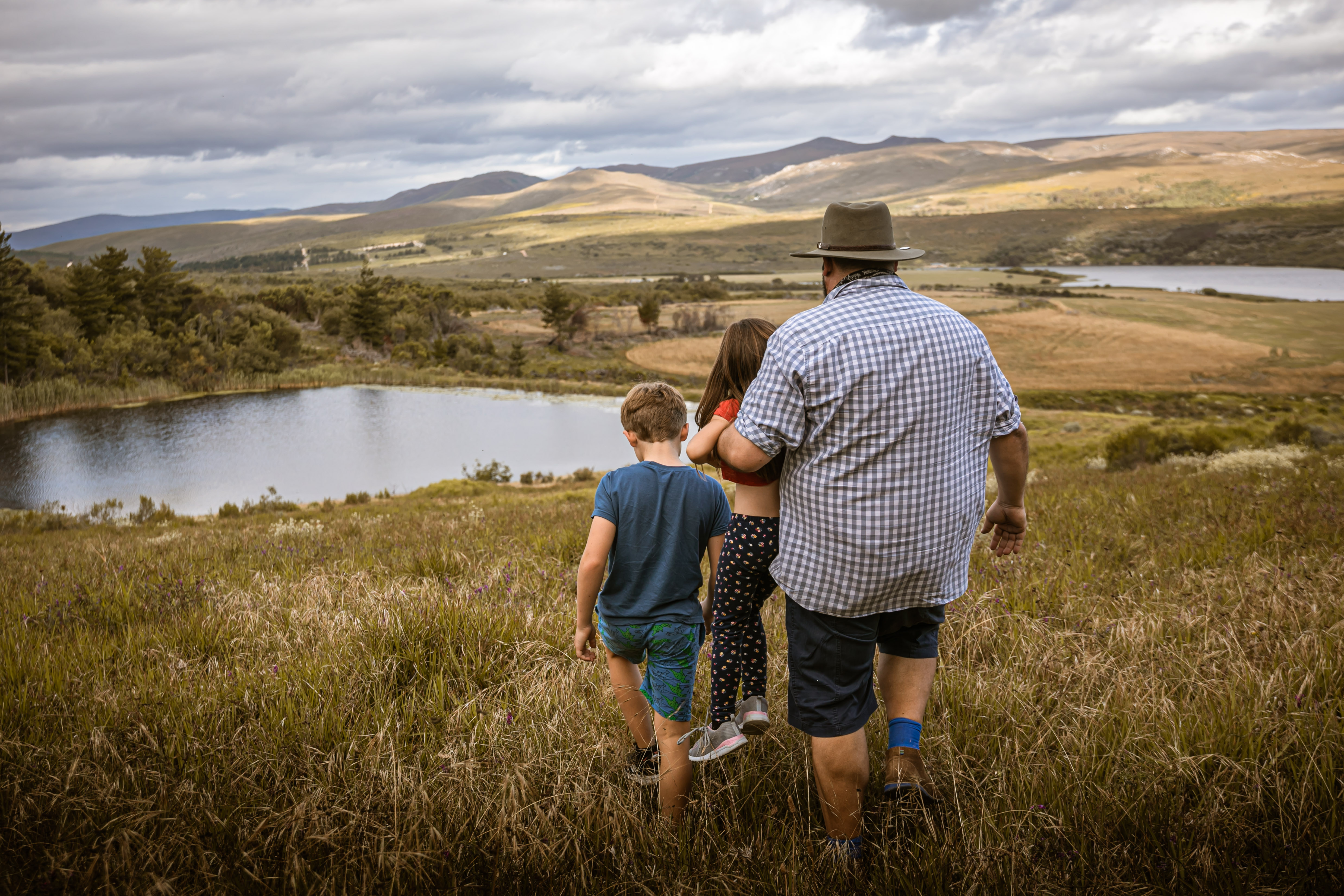 When not in chambers or the cellar you'll find Rabie fishing and diving. "Afterwards I enjoy cooking the fare I was privileged enough to source, doing so while drinking wines with personality and soul."
What's next for this academic, philosopher and sea-born winemaker? "I started a second brand called Koueberg Wines in 2020.  I use grapes from our neighbouring farm Lomond and I only bottle the wines in magnums to emphasise their age-worthiness.
The Koueberg project has given me the opportunity to understand our area better and to work much closer with two other winemakers in the region, Hannes Meyer and Trevor De Ruisé.  I love working with Hannes and Trevor and would love for the three of us to collaborate to make a Blanc Fumé that 'channels the light'."